---
St Columbas School fete - stormraven - 30-07-2014 07:36 PM



Venue:

26 th July 2014



Time:

10 - 1400



Mission:

To help make the St Columba's School fete even more Brilliant




Trooper Attendance:




Tatooine Base


Alpha Prime - Jedi
Benji - Commander Fox
Cyclops - Sev
Gene Neon - X-Wing Pilot
Mortogg - Clone
Satay - Jedi
Stormraven - Jedi



Redback Garrison


MamaSith - TB 11573
Shutter - TB 24280



Galactic Academy


Ethan - Boba Fett
Madison - Imperial Officer
Isabel - Imperial Officer



Support Crew:


Gene E-di
Rebel Rach
Gabi



Detail:

After receiving a request for assistance at a nearby system the Republic dispatched a small force to help the younglings at St Coumba's School fete just that bit more memorable. Arriving at the event we found reserved parking for our transports and quickly began to assemble our equipment. Despite attempts to avoid Imperial entanglements some scouts from the local Imperial Garrison also learnt of the mission and joined forces with us.

Leaving the change area we were quick to amaze the crowds with our presence. Some of the local Pollies tried to gain popular favour by getting photos with the troopers. After a few rounds of the grounds ( and the baby animal enclosure ) we retired for a quick lunch break. On our second sortie some of the troopers found the dance area and proceeded to have a Dance Off. Benji, Shutter and Mortogg then proceeded to just WOW the crowd with their moves. No clear winner was decided but there will be plenty of opportunity for these troopers to face off again.

After amazing the younglings ( big and small ) we de armoured and made our way back to various rest areas.



Charity Funds Raised:

The School raised over $100 000



Injuries:

Just the normal armour bites



Malfunctions:

none reported



Public Incidents:

Nil



Mission Status:

Another impressive success. The principle and the younglings want us back for next years fete. Also of note it was Shutters first troop ( in armour )
Photos:


Imperials, Rebels and a mini Mando.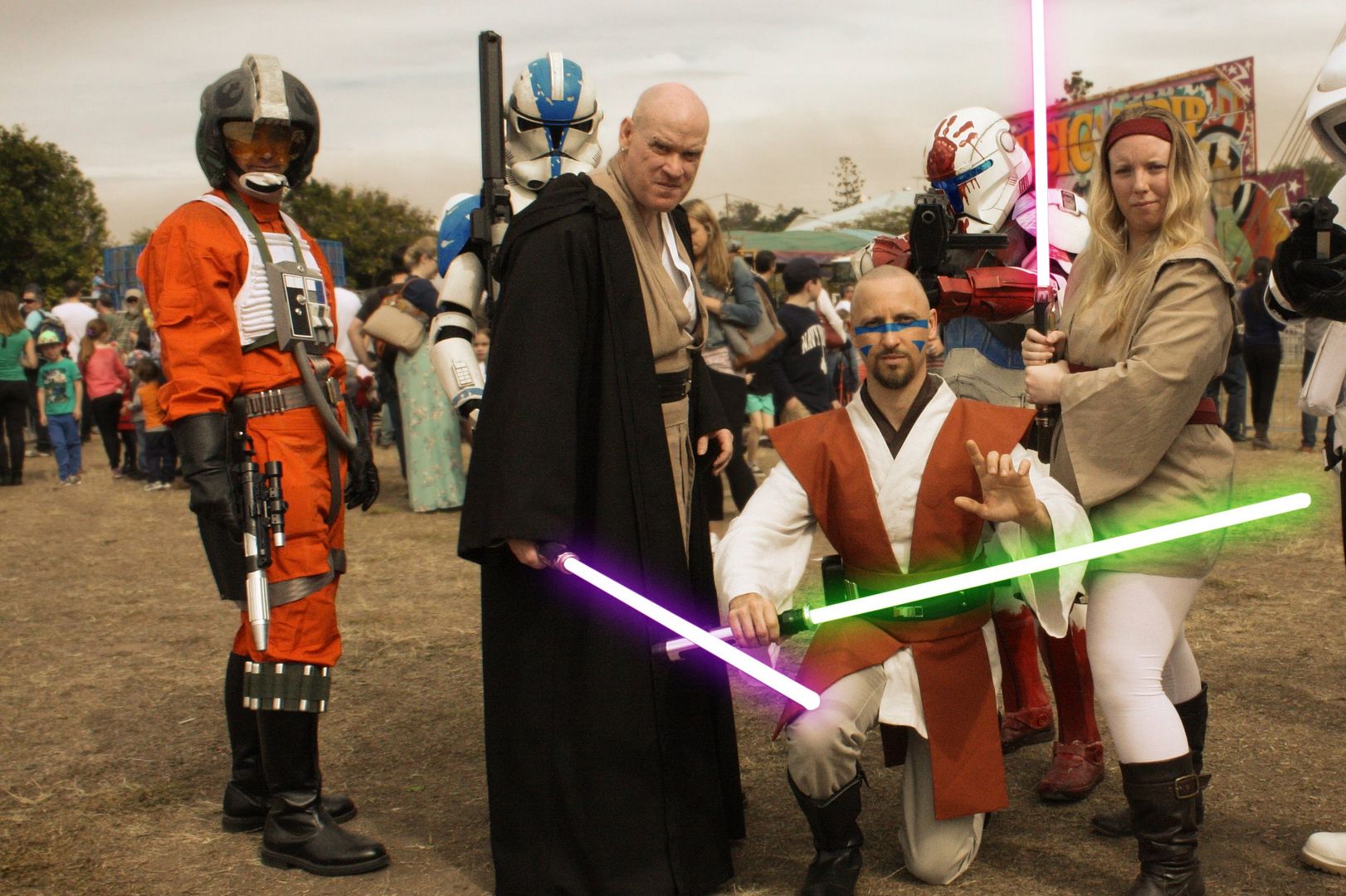 Rebels Rule


So it turns out that local Dark Lord is also a Star Wars fan as well.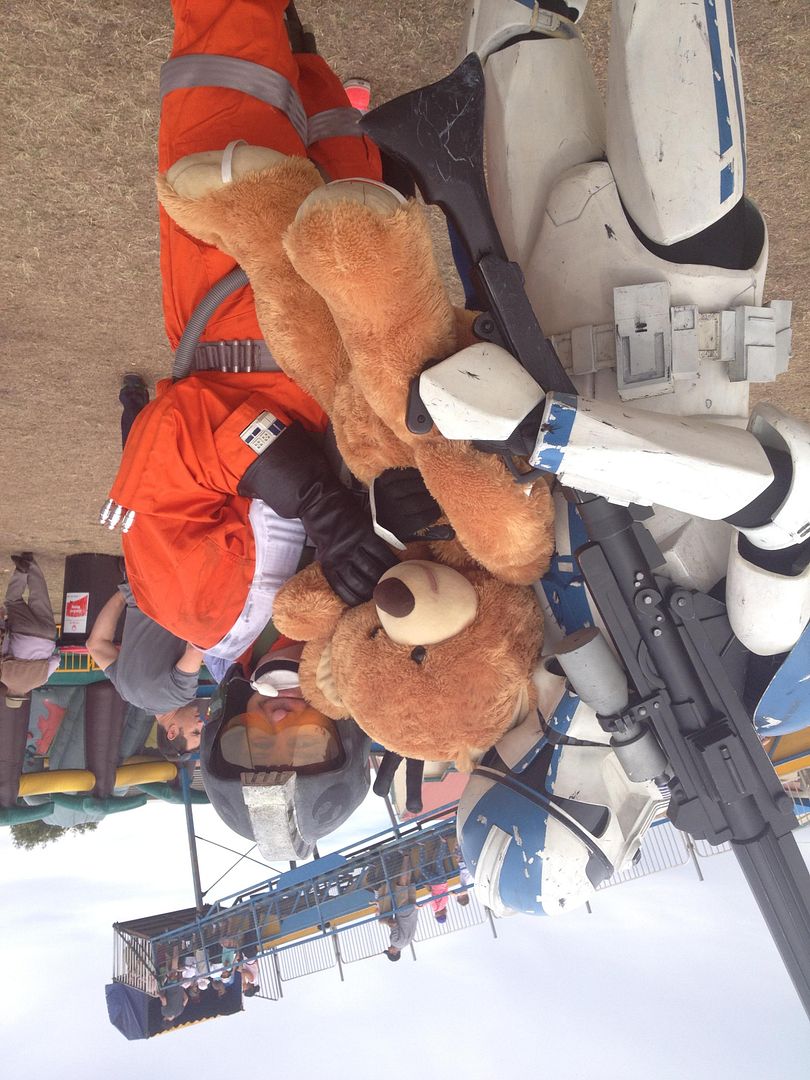 You Know it will grow into an Wookie but they are so cute when they are babies.
---
RE: St Columbas School fete - Rebelrach - 30-07-2014 11:17 PM

This really was a great fun troop. Everyone was patient and had fun. A special shout out to Mortogg who was mobbed in side show ally and took it all on the chin. Also great to see excellent Rebel costumes in the Jedi and xwing pilot, clones, and the Rennell family, all sporting costumes, and with the 2 biker scouts, it was a really great collection of characters.

It was also great to see troopers getting out and supporting the event of a member's family. So much of the success of our club is about supporting each other as well as trooping and doing good.

Well done troopers!


---
RE: St Columbas School fete - Mortogg - 31-07-2014 03:50 PM

Always stay together, the moment you are away from the pack is when the little ones attack and you have to wrestle the baby wookies to the ground. Was a great troop, good to catch up with everyone and look forward to the next troop


---
RE: St Columbas School fete - crypto - 01-08-2014 07:17 AM

Nice work !

Well done all !


---
RE: St Columbas School fete - Satay - 11-08-2014 06:54 PM

This was a great troop. Loved the fantastic mix of character sfrom all clubs
---
RE: St Columbas School fete - Alpha Prime - 12-08-2014 08:39 AM

Well done team! Great troop. Big shout out to the clones & stormtroopers for maximum energy levels/crowd participation!
---